Although it sports some user-friendly features that make it easy to use even for a newbie, Singer 14T968DC is rather for those people who have years of experience using sergers and are looking to buy a professional coverstitch machine to give their sewing projects a perfect finishing. However, as with any sewing machine, there are a few specific features you should look for, such as sewing speed, stitching options, adjustability, versatility, and overall ease of use. It is also vital to get a serger that will serve you for a long time for the money you pay, so durability and warranty are also crucial. Today, we give you this Singer 14T968DC review to cover them all in detail.
This product's also been included into these rankings:
Specifications
Functions
Serger/overlock
Number of threads
2-3-4-5
Dimensions
13.5 x 10.5 x 11.5 inches
Singer 14T968DC Serger Review
When it comes to purchasing a sewing machine, there are some features you should consider carefully. Sewing can be a hard activity so it's important to ensure that the machine you get fits your requirements and actually makes sewing easier for you. We will be assessing all of the notable features of the Singer 14T968DC so you're aware of its specifics and how it stands out from other sewing machines.
Overall Serger Performance
While the Singer 14T968DC is an excellent machine, it requires some time and patience to get used to. In order to ensure that you are using it correctly, it's imperative that you read its manual properly. This will also allow you to fully take advantage of all its features. This Singer model allows you to sew, finish and trim seamlessly. It makes sewing convenient by letting you remove and fix seams and raw edges with a single step which allows for professional-looking results! You will also be satisfied with its overall performance, since it has a sturdy body and works seamlessly, as long as you follow the manual.
The Number of Threads



The number of threads is an important feature every sewing veteran will consider. In case you're new to the world of sewing, you should make sure you pay attention to this! The Singer 14T968DC has an amazing 2-3-4-5 thread capacity. This allows for a wide variety of stitch options. With such a vast variety of options available, you can engage in a variety of different projects with this model.
Whether you want to use this machine for cover hems, chain stitching, or flat locking, this machine will work perfectly! You can even sew seamlessly to create decorative edges with this machine.
Stitch Length and Overlocking Width
It's important to consider stitch length as it determines how long each stitch by your sewing machine is. The great thing about the Singer 14T968DC is its adjustable stitch length. You can easily customize the length of your stitch based on the project you're working on. You can adjust the length by changing the distance between stitches. This technique is handy when you need to applique for your project.
The overlocking stitch width refers to how wide each stitch is. By adjusting the stitch width, you can even use the machine for a zigzag stitch instead of a straight one. The Singer 14T968DC also has adjustable stitch width. This means you can make the stitch sew wider or narrower based on the requirements of your project.
Sewing Speed
It's important to consider sewing speed since it can determine how long your project will take. You might also be comfortable with a specific speed level, based on your sewing experience. The Singer 14T968DC has a professional speed level of 1300/minute. This lets you sew at a professional speed level and deliver high-quality stitches. It will also allow you to get done with your sewing projects in very little time!
Stitch Controls
The stitch control or regulator of a sewing machine allows you to control and adjust the speed of your machine based on the speed of the fabric when your machine is in free-motion stitching mode. Good stitch controls allow you to produce consistent and balanced stitches. The Singer 14T968DC has great stitch control and comes with self-adjusting tension. This means that the tension settings for that stitch will adjust automatically based on the fabric. This makes free-motion stitching an easy process.
Ease of Use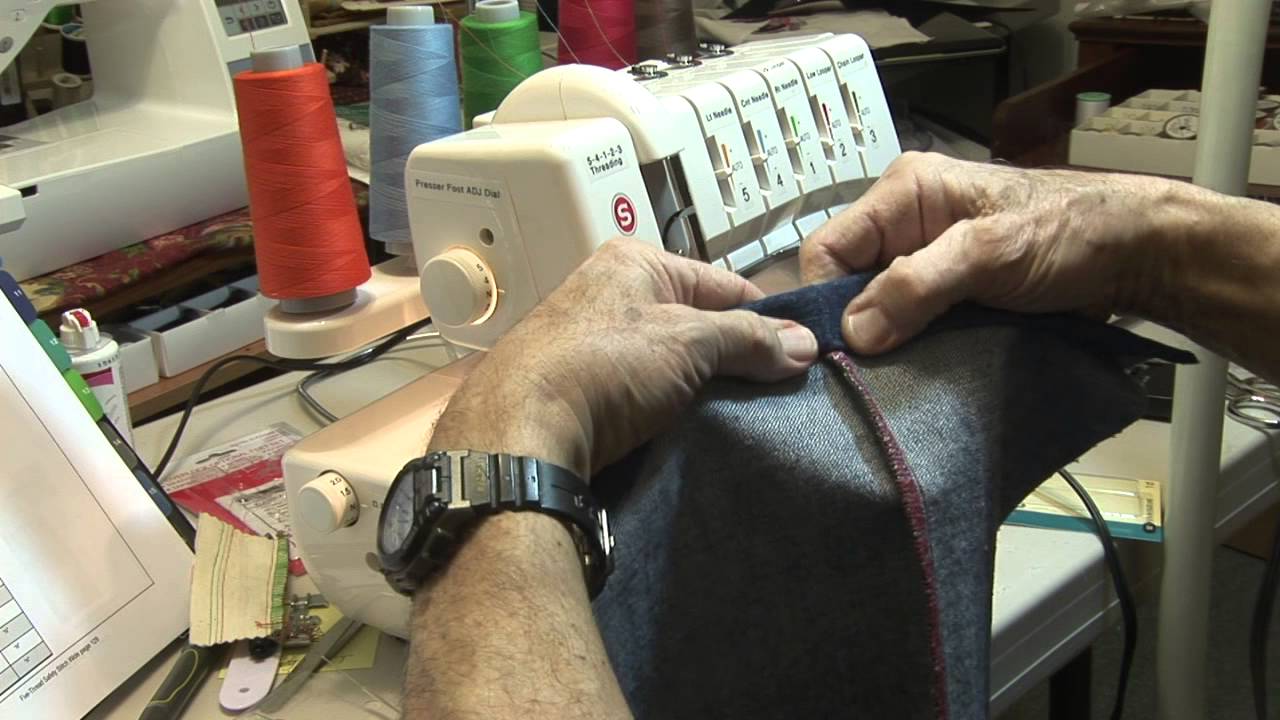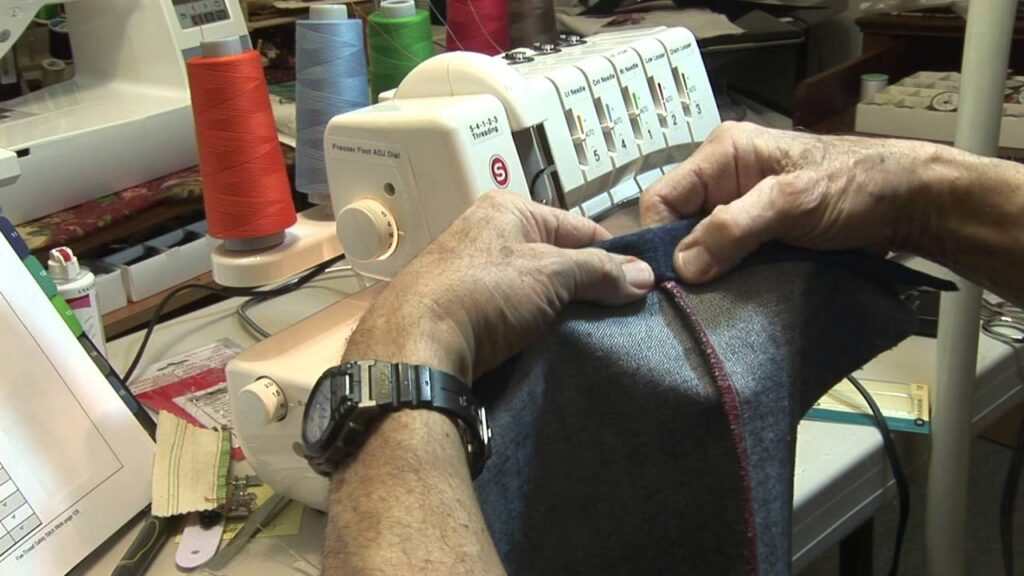 While this machine is generally easy to use, it has some complicated features. You should read the manual thoroughly and keep referring to it whenever you get confused. This can also be a difficult machine for beginners since it has a high sewing speed.
In case you are new to sewing, you should consider an option that is less complicated and easier to learn.
However, if you have some experience with sewing, stitching with this machine is a breeze as it provides amazing stitch control and is versatile in terms of stitching options.
Durability and Warranty
The Singer 14T968DC has a strong and sturdy body. It also comes with a staggering 25-year warranty! You also get a special 90-day warranty for the adjustment of components like belts, rings, and bulbs.
Included Accessories
The Singer 14T968DC comes with a variety of accessories that are sewing essentials. This includes:
Tweezers
Anti-Spill Thread Nets
Taping Foot
A Beading Foot
Extra Knife
Oiler
Brush
Spool Caps
Clean Pocket
Screwdrivers
Cording Foot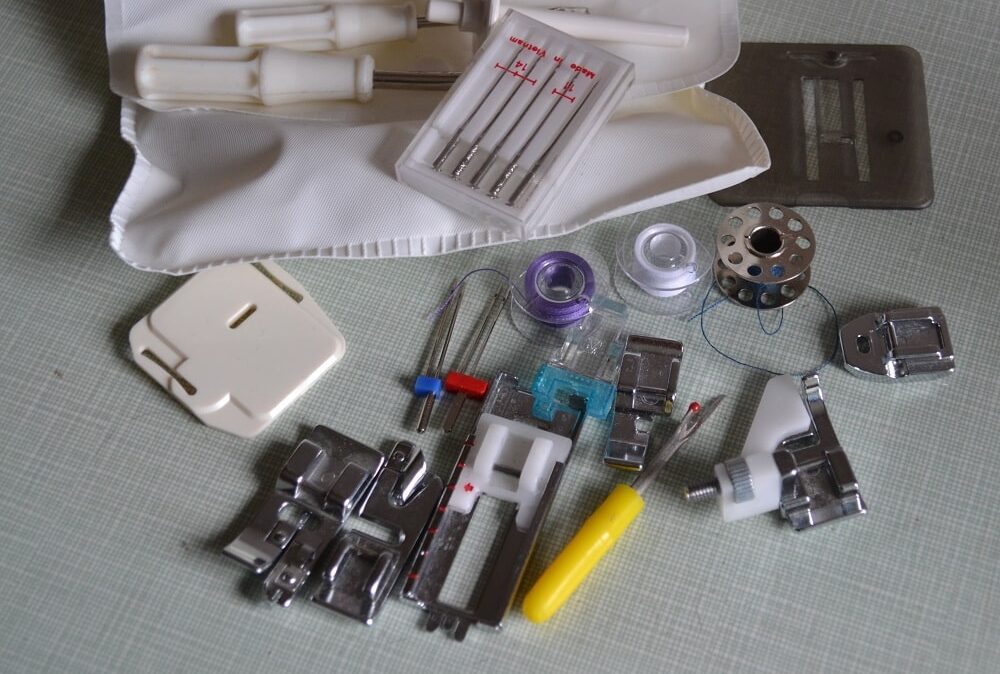 Key Features
Here are some features that really stood out to us:
Variety of stitching options
The Singer 14T968DC gives you a variety of stitching options including basic sewing, decorative sewing, etc. It's also highly adjustable in terms of stitch length and width. This makes it a versatile option, appropriate for a variety of projects.
Comes with a comprehensive manual
This machine comes with a comprehensive manual to guide you every step of the way. It also has an attached color-coded threading diagram you can follow for easy threading.
PROS
CONS
●     Has a diverse thread capability

●     Comes with great speed control and self-adjusting tension

●     Has an amazing sewing speed of 1300 stitches per minute

●     Comes with a comprehensive manual

●     Has color-coded threading diagram which makes threading easy

●     Works well for different types of projects

●     Not a great option for beginners

●     Can take a while to get the hang of its different features
Conclusion
If you have some experience in sewing, you must have used a Singer machine at some point. Singer has a variety of options available. It comes with a manual that allows you to understand every feature so you can fully utilize all of its features. If you're looking for something that has great speed, control and allows you to be versatile with your sewing projects, the Singer 14T968DC Serger is a great option!
We hope this Singer 14T968DC review was helpful in allowing you to appreciate its features and the overall quality of the product!