For those who want to take their sewing to the next level for the most professional results possible, a serger may be a good piece to add to your other gear. These machines have many of the functions of a regular sewing machine but add a few extras as well to give your projects the polished finish of the pieces you'd find in a store.
The Brother 3534DT is a great option for beginners and experts alike since it is easy to use, works fast, and works will all types of fabrics, from thin, delicate lace to thick fleece. If you're interested in what this machine has to offer, check out our Brother 3534DT review below.
Specifications
Overlock seam width
3-7 mm
Differential feed
0.7-2 mm
Dimensions
11.1 x 11.6 x 13.1 in
Warranty
25 years limited
Review
For a clear picture of what the Brother 3534DT has to offer, it's best to break it down to show specific features. The following sections cover all the most important areas of this machine.
Overall performance
The Brother 3534DT runs fast and has a variety of features that make it simple to use, even if you're sitting down to one of these machines for the first time. These include the threading system, removable free arm, bright workspace, and the many adjustable functions. You'll get professional-quality results with your own personal touch every time you use it.
Needles and threading system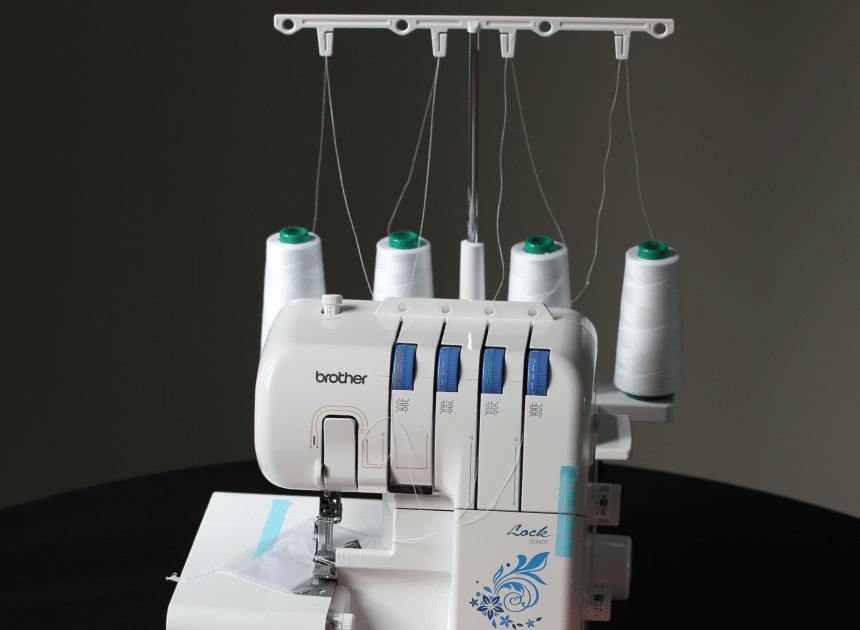 This Brother serger includes 2 needles, which you can use solo or together, depending on the project on your table. The threading system is color-coded to ensure each thread is going to the right place. It is quick and easy to swap out the threads whenever needed, even in the middle of a project.
Fabrics compatibility
One of the best features the Brother 3534DT has to offer is its ability to work with all types of fabrics. This is due to the adjustable presser foot pressure, which is controlled with a simple dial. You can raise it for the thicker fabrics you're working with and then lower it again for those thin pieces in only a few seconds.
Stitch width and length
Sometimes you want small, thin stitches on certain projects and wide, long ones on others. Luckily, this serger has a decent range for both the stitch width and length for you to choose from. The width can be adjusted between 5.0 and 7.0 mm. The length has a range of 1.0 to 4.0 mm. Both can be altered using simple dial controls.
Ease of use
Though any sewing or serger machine will have a bit of a learning curve, some are easier to use than others. The Brother 3534DT is one of these, with simple controls and color-coded thread guides that take very little time to get used to, even for those who have never attempted to thread a machine like this before.
Sewing speed
The sewing speed is another thing to consider when choosing a serger. This one has a speed of up to 1300 stitches per minute, so you can work as quickly as you're comfortable with to get your sewing projects done even faster.
Overlocker functions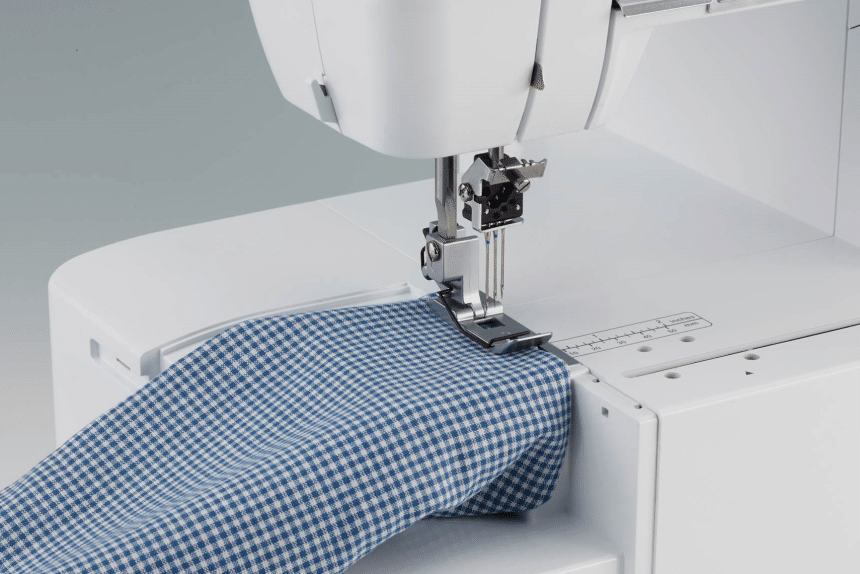 The overlock function on a serger sews right over the edge of one or more layers of fabric to create clean edges, seams, or hems, trimming away the excess cloth at the same time. The Brother 3534DT has a 3-4 thread function, which allows you to quickly switch between 3 and 4 thread stitches as needed. It also includes a differential feed ratio of 0.7 to 2.0. This gives you the perfect feed rate for the fabric you're working with.
Dimensions and weight
With dimensions of 11.1 x 11.6 x 13.1 inches and a weight of 12.3 pounds, the Brother 3534DT serger machine is a lightweight, compact piece that can fit nicely into even the smallest sewing area.
This also makes it easier to store in a cupboard or take with you to do your sewing work out of the house whenever needed.
Warranty
This serger has a 25-year limited warranty, which is exceptional, especially if you do a lot of sewing. This ensures that you won't have to deal with a faulty machine for as long as you're using it, plus it shows that Brother stands behind its machines since they offer such a long-range warranty.
Accessories
There are several accessories included with the Brother 3534DT serger. These include a blind stitch foot, a gathering foot, a trim trap, tweezers, a cleaning brush, an accessory bag, and a soft cover to keep your machine free of dust between uses.
PROS
CONS

Color-coded thread guides
Bright LED light
Easy to use
Works with thin or thick fabrics
Removable free arm table
1300 stitches per minute
Accessory storage

No carry case
No extra needles included
Conclusion
There are dozens of serger models on the market to choose from, which can make it hard to pick the perfect model to meet your needs. As you can see from our Brother 3534DT review, this model is great for beginners and experts alike, giving you professional results using simple controls. It is also lightweight, portable, with a bright LED light and a removable free arm for added convenience.