Quilting is a fun and noble tradition. Many families pass down their knowledge about quilting, and historically it has been something that people had to learn how to do by hand. Not any more! In this guide, we're looking into how to machine quilt, and showing you the best equipment and methods to allow you to get started on your quilting journey. With the advent of modern technology and some very helpful modern machinery, it's simpler than ever for beginners.
If you're new to quilting, a lot of the terms may be foreign to you, so we break down a lot of the jargon and must-know terminology for the world of quilting.
Which sewing machine fits for quilting?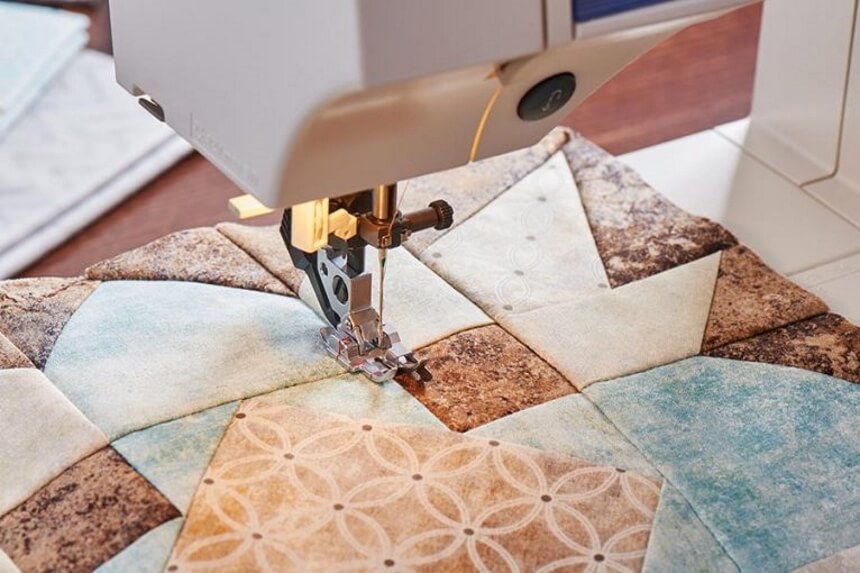 It is possible to get into machine quilting on a domestic sewing machine. It's possible that the machine you already own in your home for fixing clothes or other domestic handiwork could be ideal for quilting. If not, consider a model like the Juki HZL-F600, which is computerized, and specifically made with a larger throat and plenty of space for quilting.
The basic criteria is that you will need a quality sewing machine with a needle down mode, whether you are quilting on a domestic sewing machine or with an embroidery machine. This means that you can raise up your foot and rotate your fabric, but it keeps your place by keeping the needle down.
What you'll need for machine quilting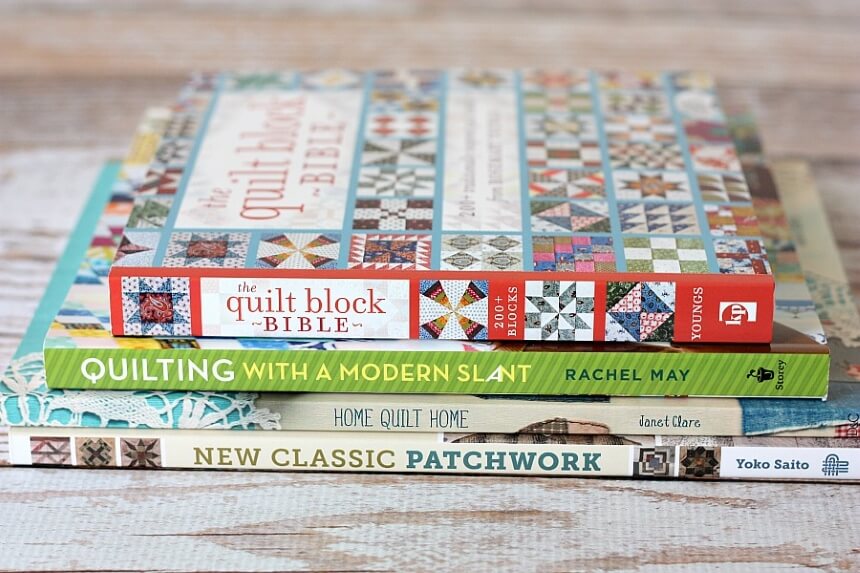 There are a few supplies you will need when you get started with machine quilting. If you are brand new to the hobby then you will need learning materials such as books (these can provide both tutorials and inspiration).
Other essential supplies include:
Safety pins – these allow you to keep your quilt in place while you go to work. If not, you're going to end up with a very uneven design of quilt.
Walking foot – this means a heavier foot that works with the feed dogs in your quilting or sewing machine. It helps even with the thicker, dual-layered fabric you might be using for quilting. If you want to know how to free motion quilt on a home machine, you may also be able to make use of a darning foot.
Cotton thread – the thread should be as light as possible for the best texture and this will have the added benefit of meaning stitching mistakes are not as easy to spot.
A marking tool – this allows you to draw your guidelines, safe in the knowledge they'll wash out.
Painter's tape – another marking accessory
Scissors – for cutting fabric
Quilting thesaurus
There are a few terms that can be confusing for newcomers. We've tried to demystify how to quilt with a sewing machine for beginners in this post, so that quilting can become a little easier.
Backing – backing is when you lay the pieces of fabric right side together so that you only have to sew one seam. Some people use pins, some use the walking foot to keep it looser. Backing should be a couple of inches bigger on either side than the top of the quilt to ensure it wraps around.
Batting – this is a layer of insulation between the quilt fabrics. It can be hard to get your quilting right if there is a lot of batting, but if you want to know how to machine quilt a baby quilt that stays snug and warm, it is essential.
Basting – this is when you stick or pin the two fabrics of the quilt together. Using safety pins is usually the simplest method to do this and you are looking to keep everything in place throughout.
How to quilt with a sewing machine for beginners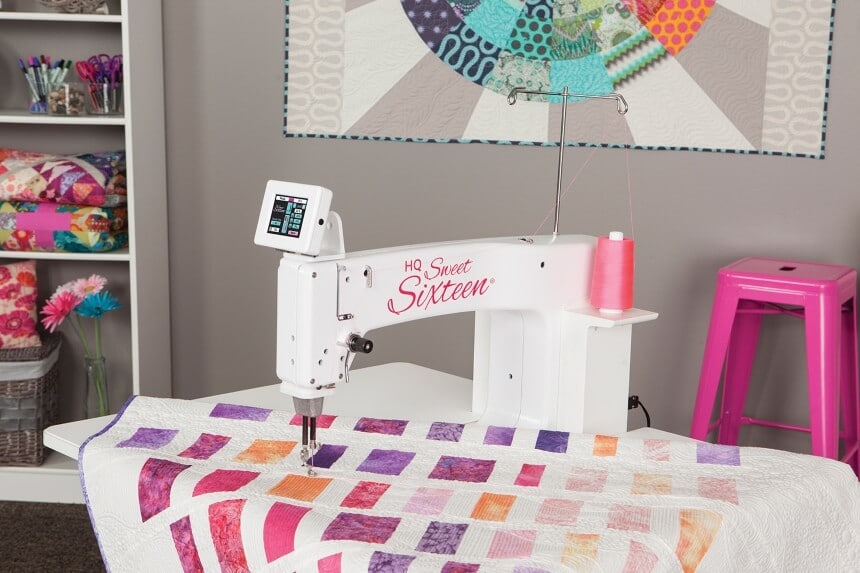 If you can already use a sewing machine to a decent standard then it won't be a huge stretch to start to quilt on a regular sewing machine.
Start the quilt
To start a quilt, it is best to follow a quilting pattern, which can help you to cut the fabric to the right size and keep it in place. Starting a quilt involves getting your top, batting and backing lined up and then pinned together.
How to quilt on a regular sewing machine
It is key to get the right stitch length for machine quilting. A length of 2.5 to 3.0, which equates to 8-12 stitches per inch tends to be a good option, working well for quilting machines as well as sewing machines. Besides this alteration, much of the sewing itself is very similar to techniques you are already potentially familiar with.
How to bind a quilt by machine
There are many different methods of binding a quilt. Quilt binding is when fabric is used for the outer edges to help to tie everything together and finish the quilt. It is vital that you bind all the way around, and though some people bind from the front, a modern technique of binding from the backing can be ideal.
How to free motion quilt on a home machine
Free motion quilting on a home machine is not always easy. Not every machine is equipped for it, but some machines like the Brother CS6000i allow you to free motion quilt. You need to be able to lower your feed dogs or totally disengage them to allow the full quilt to feed through.
By disengaging the feed dogs you're taking much more manual control over the stitches. The stitch length is dictated by the speed of your sewing and how you are moving the quilt itself. It is quite a skilled technique so if you want to know how to machine quilt for beginners, this is not the best method to start out with. Eventually, when you are much better at judging the stitches, it is something you can move onto for freedom and control.
How to finish a quilt with a sewing machine
Finishing the quilt involves completing all of the sewing and binding, ensuring there are no loose ends and that the quilt looks as good as possible. If you are looking to learn more about machine quilting it is crucial to understand the fact that it is not always an easy thing to do. In fact, if you want to machine quilt a large quilt it is particularly tough, especially for newbies. The best thing you can do is to practice with cheaper materials until you fee muhc more confident about your abilities and can work on a "final" product.
Machine quilting by quilt type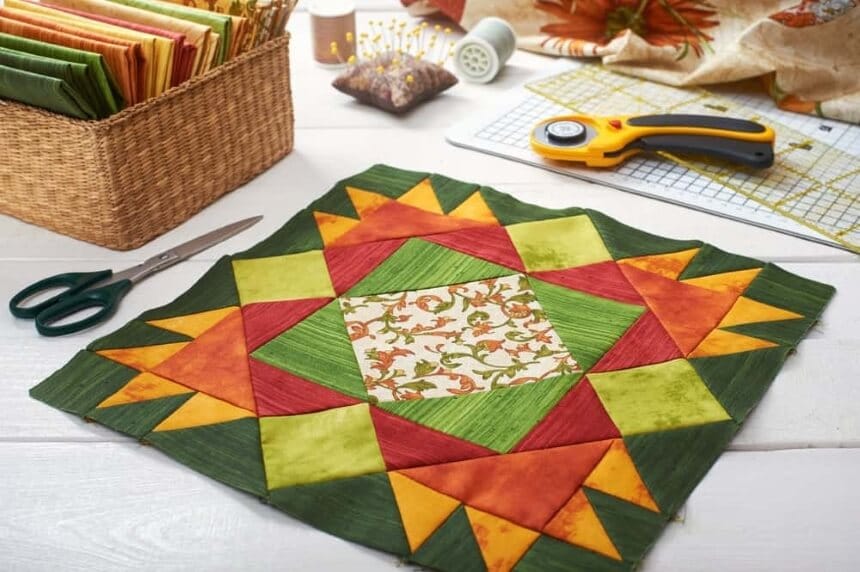 There are a few different types of quilt out there, and each needs its own considerations when it comes to learning how to machine quilt.
How to machine quilt a large quilt
The method to machine quilt a large quilt is not different, but there are some extra considerations. You need to make sure you have a machine with plenty of throat space for feeding the materials through. Additionally, table space should be a priority as you will have a lot of materials. Other than this, the process is very much the same.
How to machine quilt a baby quilt
Again, there are no specific techniques other than perhaps using a smaller stitch length on a baby quilt. They can be the perfect starting point for newcomers as they offer a method that doesn't require too many materials. If you go wrong, you can start again and you won't have lost too much in the way of raw materials.
How to machine quilt a panel quilt
Though attaching quilt panels isn't too much of a difficult skill, it can be a really intimidating thing to do and it can take a long time. Something a lot of people do as an alternative is buy fabric that is already patched in style. Alternatively, to make a panel quilt, you can sew the panels onto one solid piece of fabric on the front of your quilt.
If you want to do traditional patchwork quilts, there is a lot of work to stick the patches together, use pins to combine the patches you require, and then use the sewing or quilting machine to sew everything together and create a beautiful patchwork quilt.
An extra process is involved. If you want a neat and tidy quilt, when you are combining the patches it is a good idea to iron them together to ensure a flat stitch.
How to machine quilt a bargello quilt
Bargello quilts include a lot of uneven patches, exciting colors, and a chance for quilters to express themselves. There aren't really specific rules regarding the exact methods to machine quilt a bargello quilt, but you may wish to combine smaller and larger patches. In general, this type of quilt is ideal for those with some experience who want to start to experiment a bit more. The needlework of bargello Trusted Source Bargello (needlework) - Wikipedia Bargello is a type of needlepoint embroidery consisting of upright flat stitches laid in a mathematical pattern to create motifs. The name originates from a series of chairs found in the Bargello palace in Florence, which have a "flame stitch" pattern. en.wikipedia.org can look quite complex, but in quilting, the main skill for bargello is being able to sew a straight seam, and show some creativity with your design ideas.
How to quilt with embroidery machine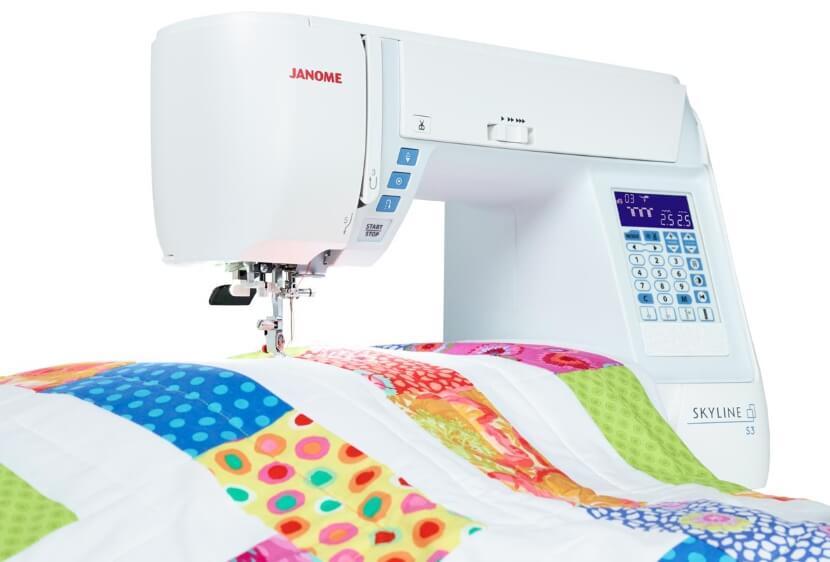 To quilt with an embroidery machine, you can set up the fabric in the same way and prepare the quilt using the same method you would for any other form of quilting.
You can choose a hoop, and a design, which can help you to create more complex and interesting looks on your quilt. Many of the best embroidery machines on the market come with inbuilt quilting designs. These allow you to make slightly more exciting looking quilts.
An example of embroidery machine that allows for quilting is the Skyline S9 machine. It has 12 patterns that work within the hoop to provide you with an excellent design, and you can control every aspect of this from a laptop or tablet.
Embroidery machines aren't the most common method of quilting, but they can open up a world of new and exciting techniques that you can use to make bargello quilts or other exciting patchwork quilts that look fantastic.
Final thoughts
Quilting can be dated back hundreds or even thousands of years, and there are so many options for you to learn the methods and create something new and unique, that represents your personality. Quilting isn't easy, either with a machine or by hand. It takes a lot of practice to get good at it and to create something respectable, so be prepared to invest some hours in your learning.
The addition of machine technology, and the fact that many crafty individuals have a sewing machine in their own home, means many people are looking to learn how to machine quilt. Quilts make amazing gifts and are a way to create something that is both unique and useful. Most sewing machines and embroidery machines can assist you in creating a quilt.