Whether you love to sew and have been working with sewing machines for years or are totally new to the world of sewing but want to give it a try, you have a lot of options to choose from. There are many high quality sewing machines out there from a wide range of brands, including Juki. The Juki TL 2000QI is a great example of Juki's work.
It comes complete with a strong motor and high powered longarm for piercing through thicker fabrics and even multiple layers of material together, ideal for those who want to tackle big, tough projects and need a machine capable of meeting their demands. With a range of great features and some impressive tech specs, the Juki TL 2000QI seems great on paper. Our Juki TL 2000QI review will tell you all about this machine.
This product's also been included into these rankings:
Specifications
Speed
1500 Stitches Per Minute
Built-in stitches
Only straight stitches
Stitch width
Not specified
Dimensions
17.75 x 8.5 x 9 inches
Juki TL 2000QI Review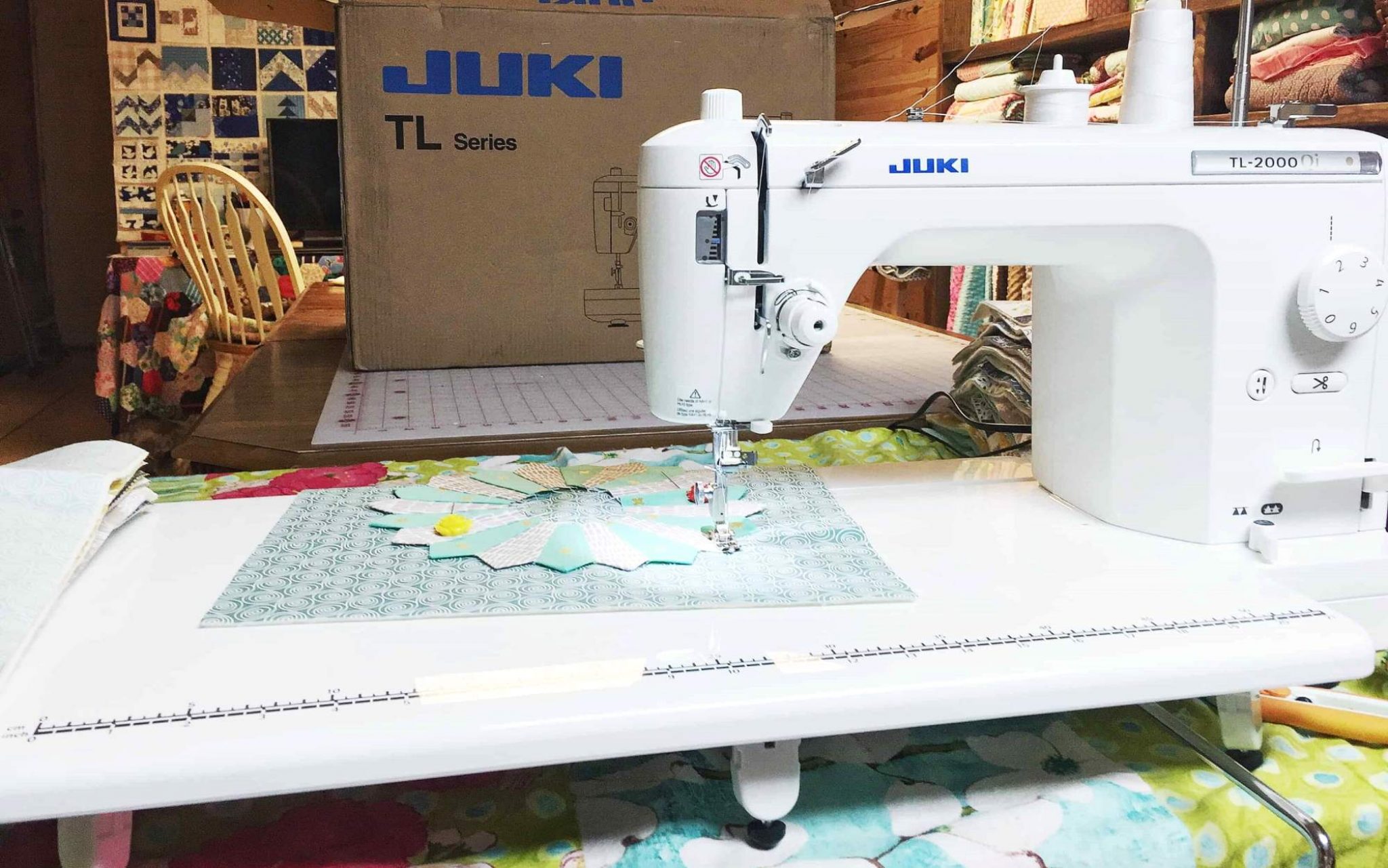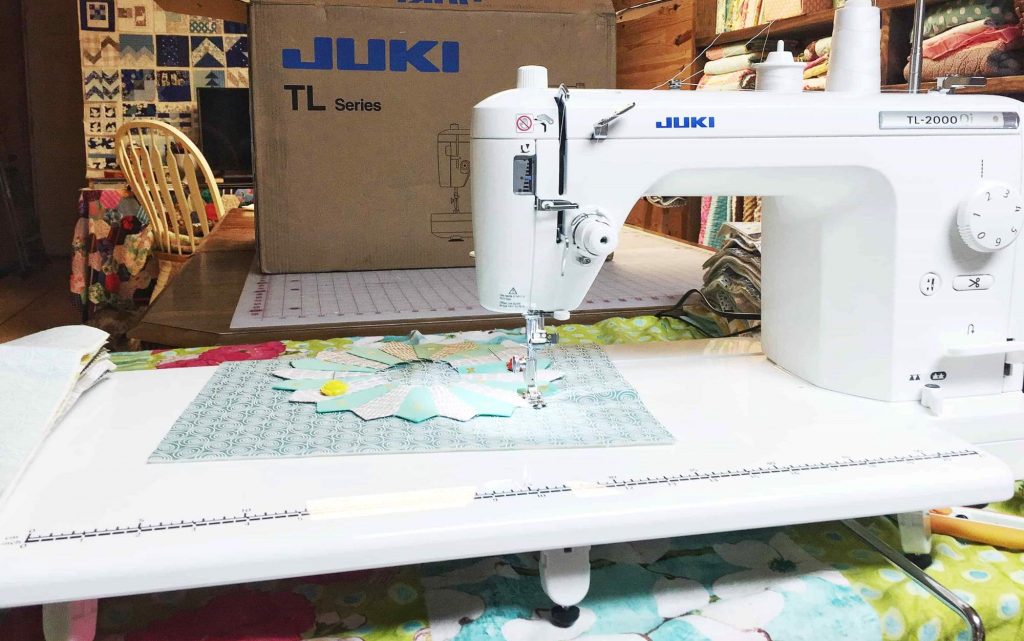 The Juki TL 2000QI is rated as one of the top, semi-industrial, mechanical sewing machines available today. This longarm sewing and quilting machine is a real workhouse, offering a spacious working area for wider handling and more maneuverability than conventional sewing machines. It's big and heavy, with a high price to match, but it offers a lot of power and functionality that can appeal to more advanced users. Read on to learn about the features and overall performance levels of this sewing machine.
Overall performance
By far one of the most important factors of any sewing machine is its overall performance levels. When you buy a sewing machine like the Juki TL 2000QI, you want it to last for several years or longer, able to take on many different sewing tasks and get the job done with ease. Cheap and poor quality sewing machines can offer struggle with certain materials or even simply break down with repeated use, but the Juki TL 2000QI is built to last.
Made from high quality materials throughout, the Juki TL 2000QI can withstand almost anything. It's a semi-industrial machine, able to be used non-stop for hours on end without suffering any kind of delay, fault, or failure. It comes with a range of useful features too and an incredible sewing speed of up to 1,500 stitches per minute.
Ease of use
Some sewing machines can be quite difficult and confusing to look at and use, even for advanced users. They often come with long lists of features and dozens of different feet and accessories, bamboozling newbies with their extensive array of options and settings. Other sewing machines are much simpler and more accessible for all. Fortunately, the Juki TL 2000QI is part of the latter group.
Even though this sewing machine has greater appeal to experienced and advanced users over beginners due to its longarm functionality and minimal range of stitch types, it can still be easy to use for almost anyone. It only has one stitch type, so you don't need to worry about using a computerized display or lots of different dials and buttons to set it up. It also comes with features designed to make the whole experience very simple and straightforward.
The large work area and extended table provides all the space you need to take on big sewing projects, and useful features include the automatic bobbin winder, thread tension dial, automatic needle threader, and single foot operation that lets you change speed and pressure with ease using a single pedal. There's also a knee lever to raise or lower the presser foot without needing to use your hands, making the Juki TL 2000QI even more convenient than a lot of its rivals.
Sewing speed
One of the biggest and best advantages of the Juki TL 2000QI is its sewing speed. This is a very important factor for many sewers, including both beginners and more experienced users, but especially for those who are advanced and want to take on big projects.
If you're sewing big things that would take a lot of time on a standard sewing machine, having a super fast sewing speed can really help to simplify and speed up the process. Machines with superior stitch speeds are able to get the job done much faster, saving you time, allowing you to move on to other projects more quickly, and making the overall experience more fun and convenient.
Designed with quilts and large sewing sessions in mind, the Juki TL 2000QI is able to offer immense sewing speeds of up to 1,500 stitches per minute. This is one of the fastest top speeds you can find in a home sewing machine. It means that the Juki TL 2000QI is lightning fast when set to top speed and can absolutely blaze along straight lines and simple stitch jobs, covering the length of a quilt in a matter of seconds.
Built-in stitches, stitch length and width
One of the top factors a lot of people look at when buying a sewing machine is the built-in stitch options. Many modern sewing machines come with lots of different options, including basic stitches, decorative stitches, buttonholes, and more. These different options allow the user to take on a wide range of different projects.
With more stitch options, you get more flexibility and variety, able to work with different materials and test out different ideas, especially while making decorative pieces for your home or to give as gifts.
The Juki TL 2000QI, however, only has one stitch type. This is a straight stitch only machine, so it doesn't offer all the same decorative and buttonhole options as some of the other competitors out there. This limits the Juki TL 2000QI's range of uses and overall flexibility.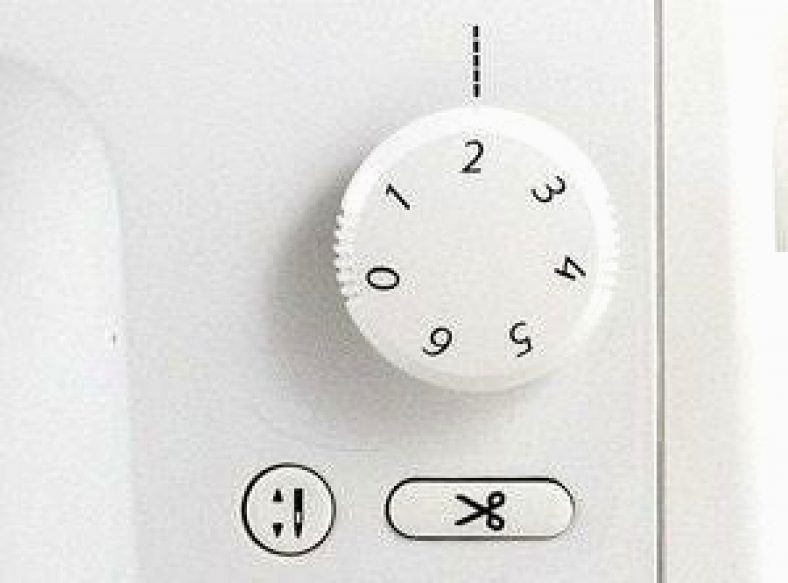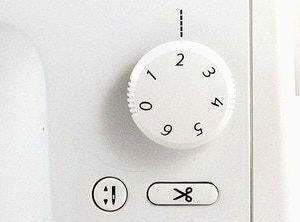 However, it also offers one clear advantage: as stated above, it makes the Juki TL 2000QI a lot simpler to understand and use, even for beginners. Without all those different stitch types to worry about and understand, you can just load up the Juki TL 2000QI and get started with your stitching. In terms of the length of your stitches, the Juki TL 2000QI is able to make stitches of up to 6mm in total.
Long arm
As the name suggests, a longarm sewing machine like the Juki TL 2000QI features an extra long arm in which large and thick pieces of fabric, like quilts, are able to be held securely in place and sewed with ease. These kinds of machines are high powered and really useful for quilting, as well as other longarm projects like home decor.
Juki has done terrific work with the TL 2000QI to make it one of the top longarm sewing machines you can buy. Not only is it super fast and strong, it can also offer semi-industrial levels of precision and quality for everything from tailoring to dressmaking.
Lighting
Lighting is a vital aspect of many modern sewing machines, and it's easy to see why. Sewing is a delicate and precise activity that requires a high level of accuracy. If you can't see clearly, you might make a mistake, going too far in a piece of fabric or sewing in an area where you didn't want to sew. It's much easier to avoid mistakes and enjoy satisfying and problem-free sewing sessions if you choose a sewing machine with strong built-in lighting.
Luckily, the Juki TL 2000QI comes with built-in LED lighting all around the needle. The lighting on this machine is really impressive and the light has been positioned just right to offer full illumination of the area. It brightens up the whole space around the needle to help you clearly see what you're doing at all times. It also reduces your chance of suffering from eyestrain while you sew.
Dimensions and weight
The size and weight of any sewing machine are two big factors to think about. First of all, let's look at the weight. The Juki TL 2000QI weighs in at over 25 lbs. This makes it one of the heavier sewing machines on the market.
When it's sitting on a table or desk, the heavy weight of the Juki TL 2000QI won't bother the user at all. In fact, it can be an advantage, as the stronger and heavier machines like this one tend to vibrate less and are more sturdy and stable, so won't get knocked around as easily.
However, when you need to start picking the Juki TL 2000QI up and carrying around the home, the weight can start to become a problem. It won't be an issue for everyone, but some people in Juki TL 2000QI reviews from customers have complained that the machine is a little awkward for them to carry up and down the stairs, for example, due to its weight.
There's also the size of the machine to think about. The Juki TL 2000QI measures up at 17.75 x 8.5 x 9 inches in total. It's a little bigger than many other machines out there, so portability definitely isn't its best feature.
If you plan on purchasing a Juki TL 2000QI, you need to think ahead and plan out where you're going to use it and where you're going to store it when not in use too. It's vital to ensure you have enough space to comfortably and conveniently use and store this machine to prevent it causing any issues in your home.
Price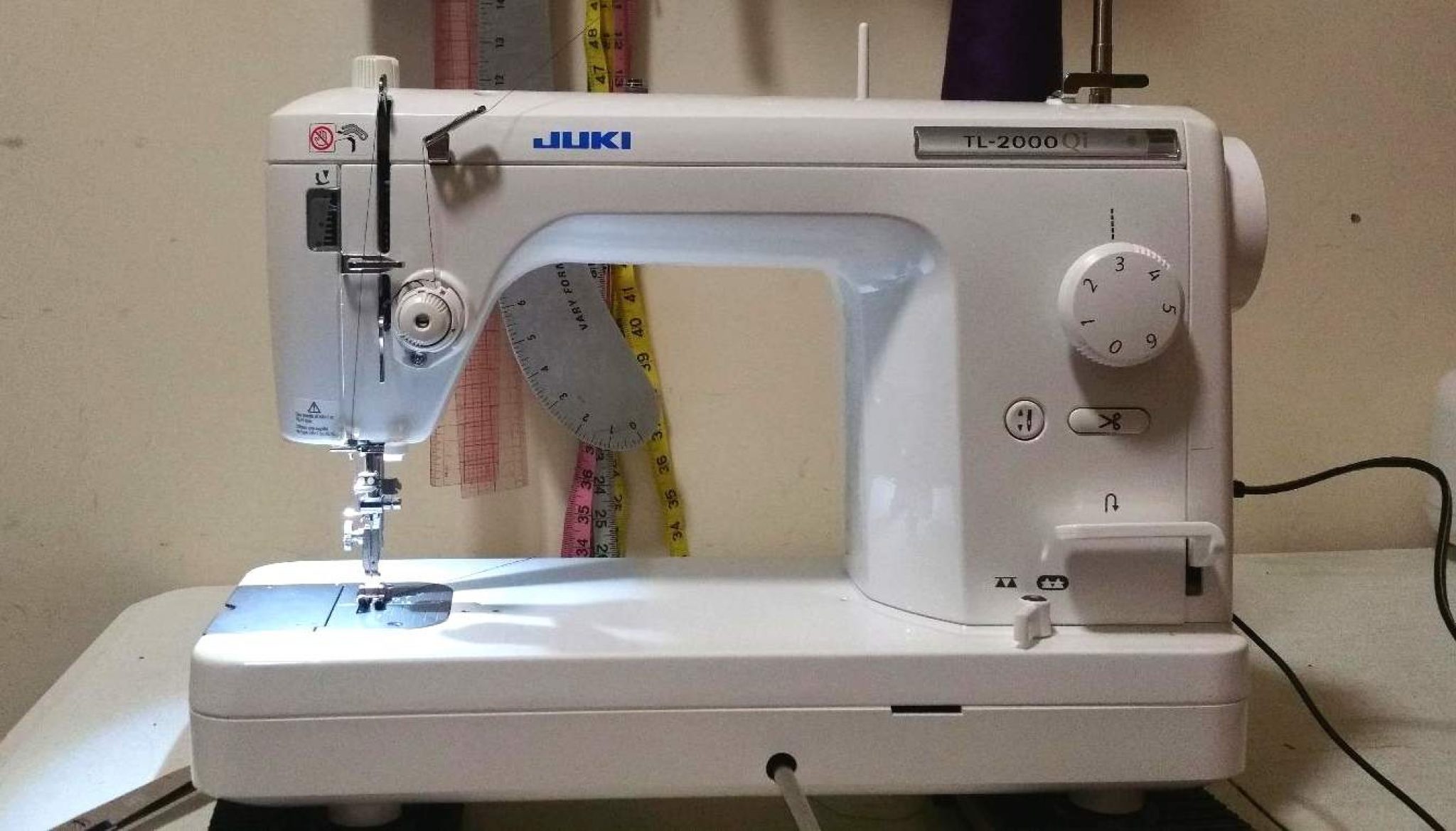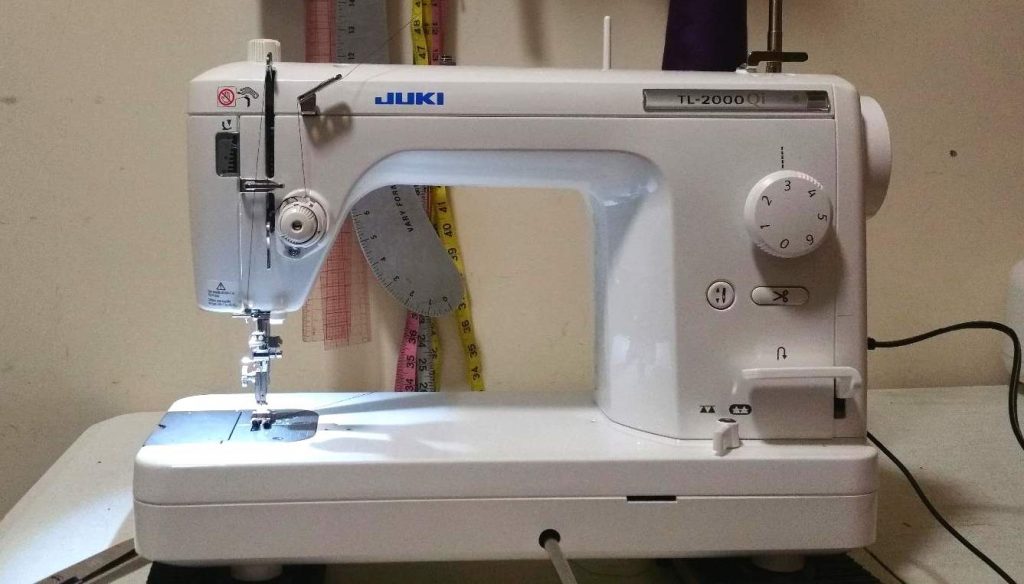 The price of the Juki TL 2000QI is one part of our Juki TL 2000QI review that might make you hesitate a little on this model. It's important to note that sewing machines can vary massively in terms of their price tag, and it's vital to think about your budget and decide how much you're willing to spend before you start choosing the right model for you.
The Juki TL 2000QI comes at quite a high price, with an average cost of over $650 from leading online retailers. This might seem like a high price tag, but there are plenty of sewing machines out there that go beyond the $1,000 mark, so the Juki TL 2000QI actually offers good value for money when compared to some rival brands and machines.
When buying a sewing machine, you need to think about what features you want and then ask yourself how much you're willing to pay for those features. The industrial grade sewing speeds of this machine and its strong, sturdy frame, plus its unique, high end features like low vibration bed and extension table, all help to justify its price tag.
However, the lack of stitch types and computerization options may decrease the overall 'value for money' aspect of this sewing machine in the eyes of some buyers. In the end, it's all about finding a machine that works for you. If you want a high powered straight stitch sewing machine for quilting and other big projects, the Juki TL 2000QI is a nicely priced option.
Key features
LED lights
One pedal operation
1,500 stitches per minute
Extension table
Automatic needle threading
Aluminum die cast arm
Low vibration bed
Comes with accessories including walking foot, compensating foot, and 1/5 free motion foot
Knee lever
One stitch type
Automatic thread cutter  Large arm and sewing bed for quilting Automatic bobbin winder
PROS
CONS

Incredible sewing speeds of up to 1,500 stitches per minute
Semi-industrial grade quality
Extension table provides lots of space for big projects
Great for quilting
Easy to use
Automatic needle threader is a nice feature
High powered LED lights illuminate the area

High price
Only one stitch type
No computerization options or features