If you're looking for a high-tech sewing machine that's loaded with features and perfect for quilting, look no further than the Juki HZL F600. As you'll see from our Juki HZL F600 review, this machine is worth the investment for anyone ready to take their sewing to the next level. It's loaded with 225 built-in stitches and has convenient features that make it worth your time and money.
Juki has been in the sewing machine business for more than 60 years. Their research has brought higher levels of technology to sewing including labor-saving devices that increase productivity as well as an impressive level of operator comfort and safety. To see what all the fuss is about, take a look at our Juki HZL F600 review.
This product's also been included into these rankings:
Specifications
Speed
900 stitches per minute
Display
LCD (1.3'' x 2.6'')
Needle threading
automatic
Dimensions
17.5" x 11.5" x 8.25"
Warranty
5 years on mechanical parts, 2 years on electronics, 90 days on defects in material or workmanship
Review
The Juki HZL F600 is loaded with useful features that make is a great choice for both sewing and quilting. It's a great choice for someone with a bit of experience who's ready to take their projects to the next level.
Overall performance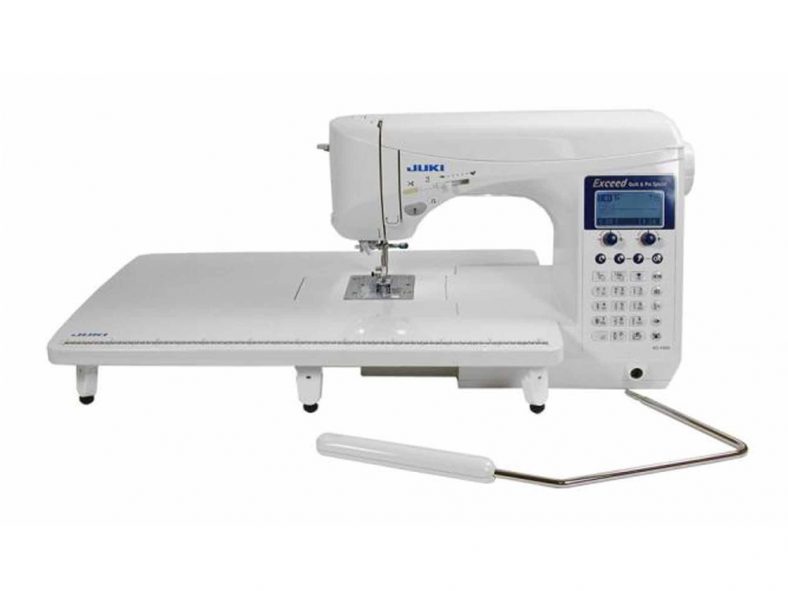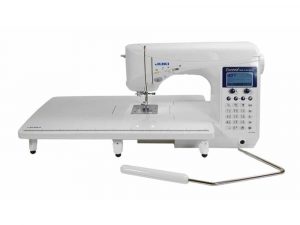 Quilters love the large throat space, extended work table, and intuitive controls. The large selection of stitches, buttonhole styles, and fonts are ideal for embellishments and it can handle just about any material.
Quilting all the way – stitches and speed
The best thing about the Juki HZL F600 is its versatility. It's fast, precise, and really can tackle just about any project and is ideal for regular sewing and quilting. In fact, if you're a quilter, you're really going to love the random stitch option. It can choose a stitch and set the width randomly so that no two projects or squares look the same, effortlessly adding interest and variety to your finished project.
The LED light illuminates your workspace for easy visualization and improved accuracy. This machine also gives you the ability to make fine adjustments for width and speed and the buttonhole feature uses a sensor that places a perfect button through any material even if there are layers or overlapping sections.
And get this, there are actually 16 buttonhole styles built-in to the sewing machine. You can do boxed and keyhole buttonholes, light-stitched buttonholes for shirts or heavy-weight buttonholes for heavy winter coats.
This machine is loaded with stitches and patterns that make it easy to tackle any sewing project and four different fonts for fun embellishments and personalization.
Is it easy to use?
This machine has an intuitive design that's easy to learn. Once you get used to the control panel and figure out how to make adjustments and change settings, it's pretty straightforward. That said, someone new to sewing might be a little overwhelmed.
The great thing about this machine is that you can grow into it. It's definitely possible to start as a beginner with this machine, learning only basic, straightforward techniques and expanding your knowledge as you feel comfortable and gain more skill.
That said, it's important to understand that this isn't the kind of machine you can master in an afternoon. It does take time and plenty of practice to learn everything it can do because, honestly, it just does so much. This isn't a good choice if you're looking for a simple straightforward machine and don't feel like putting in a lot of time to master something more advanced.
On the other hand, this is a great machine for intermediate sewers who are looking for a way to advance their skills. If you already have a basic understanding of how sewing machines work, it'll be easy to make the most out of the Juki HZL F600.
Customization options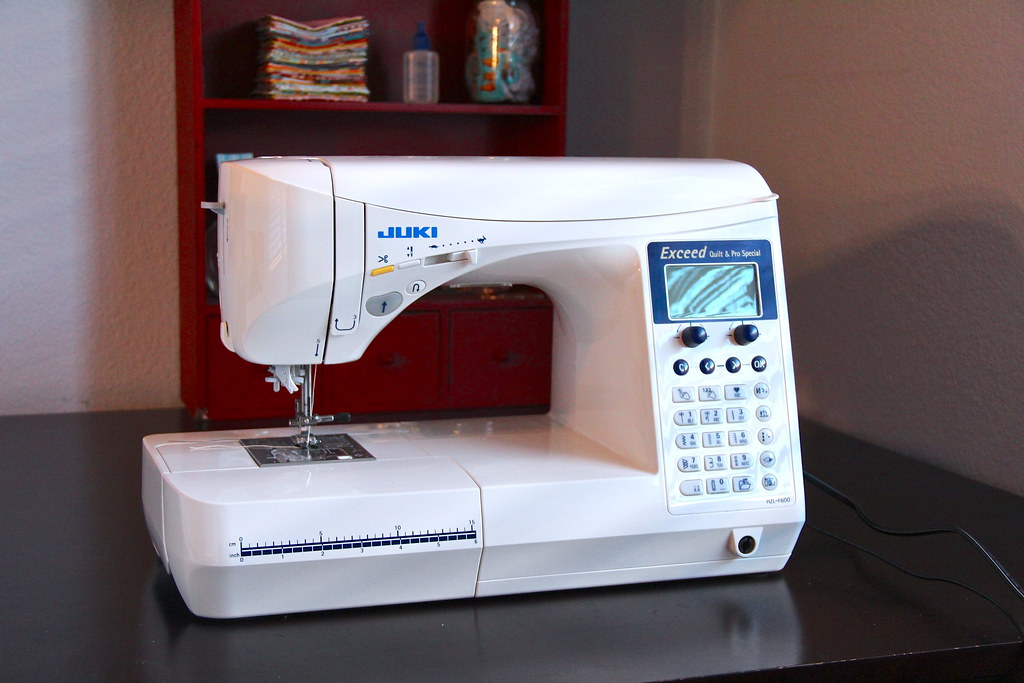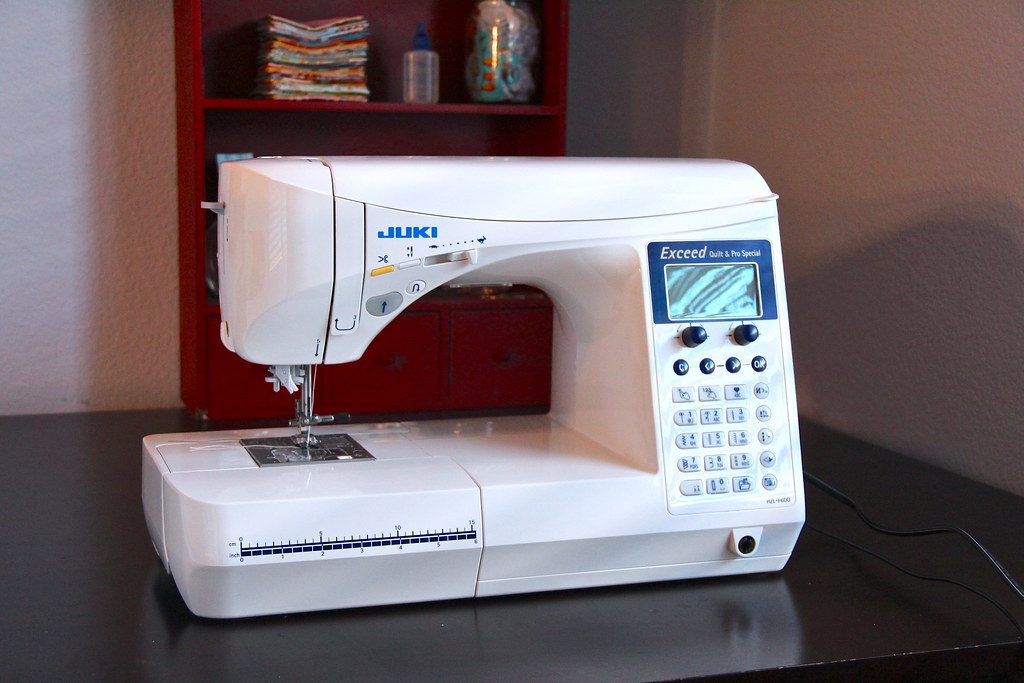 This machine has a nice amount of customization options that accommodate a wide range of fabric. You can easily adjust the presser foot to deliver the right amount of pressure to maintain control with different fabrics. That's not all, there's also a knee lifting lever that allows you to adjust the presser foot without using your hands. The sewing speed is also controlled with a foot pedal that even has the ability to trim the needle and bobbin thread, hands-free.
The buttonhole cutting width is adjustable, too, and can be used to create buttonholes for jeans, buttondown shirts, and more. An extended sewing table makes this machine great for quilting and other large projects, too.
Increased user's comfort
As we mentioned, this machine has a lot of built-in stitches and fonts but the large LCD display is really easy to read so you know what you're programming with no second-guessing. It's a great feature for anyone but especially those who have a hard time with small displays.
Another cool thing about the display is that it stores your most used stitches so you don't have to hunt through the menu to find them. Just press one button and you're ready to go.
You already know about the large work table but what we didn't mention is that this machine actually has a snap-on work surface. You get more space when you need it for larger projects but can easily remove it when you're working on things that are more delicate and detailed.
The knee-lifting lever is a bit of a throwback to Juki's industrial background. It's an ingenious way to increase productivity because it allows you to make adjustments without having to take your hands off your work or losing track of a pattern.
Add to all this the foot pedal with an integrated thread cutter and you'll find it's quick and easy to move from one pattern to the next.
Are the size and weight convenient?
If you're looking for a portable sewing machine, this is not it.
Remember, the Juki HZL F600 was designed for heavy tasks and can keep up with professional sewers. It weighs just over 33 pounds and is definitely not convenient to lift or move around. It's a heavy duty machine that's meant to stay in place and get the job done.
Even though it's pretty heavy, the Juki HZL F600 is lighter than a lot of other machines its size. It measures 14" x 23" x 16" and is made of lightweight materials to save a bit of weight where they can.
Accessories galore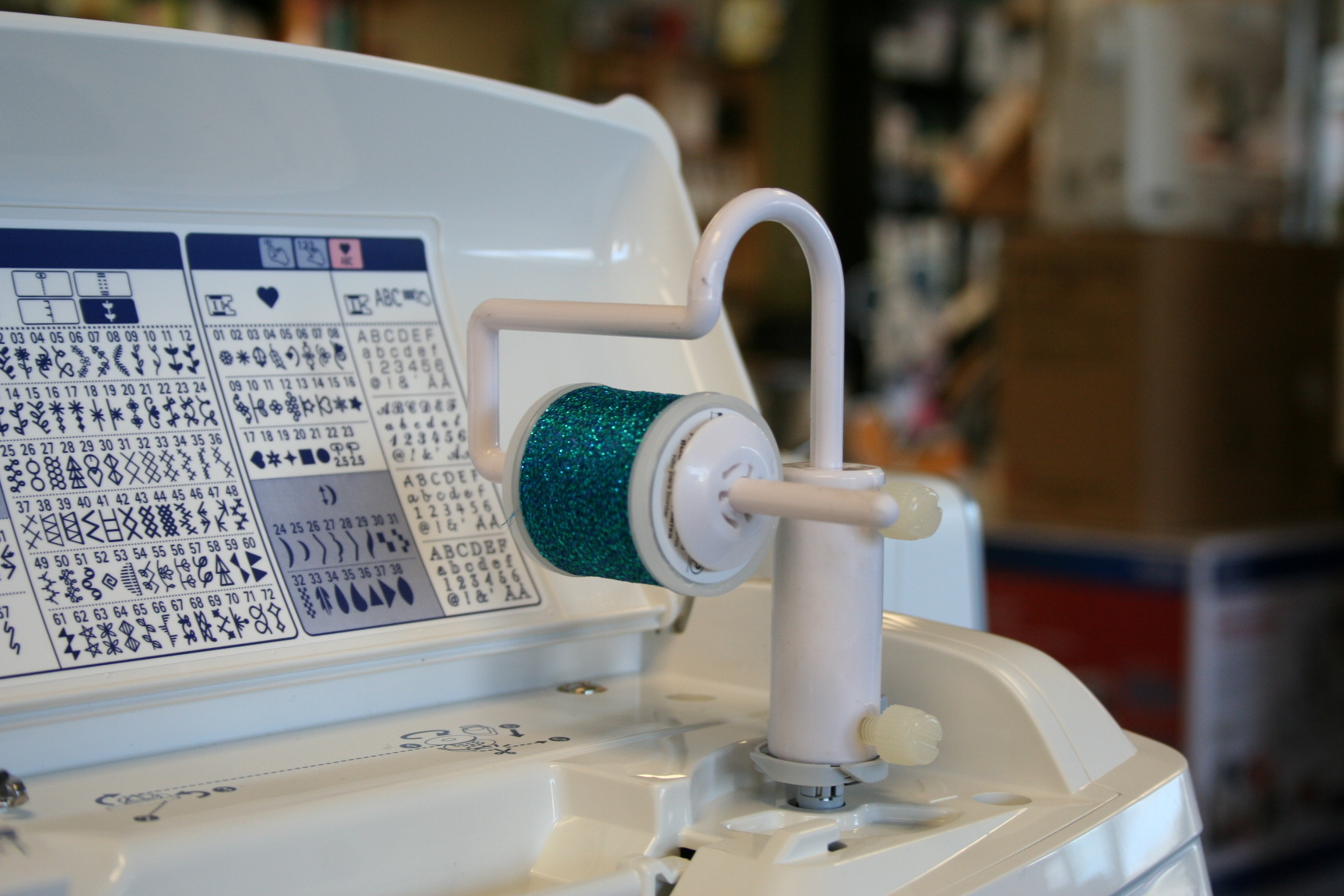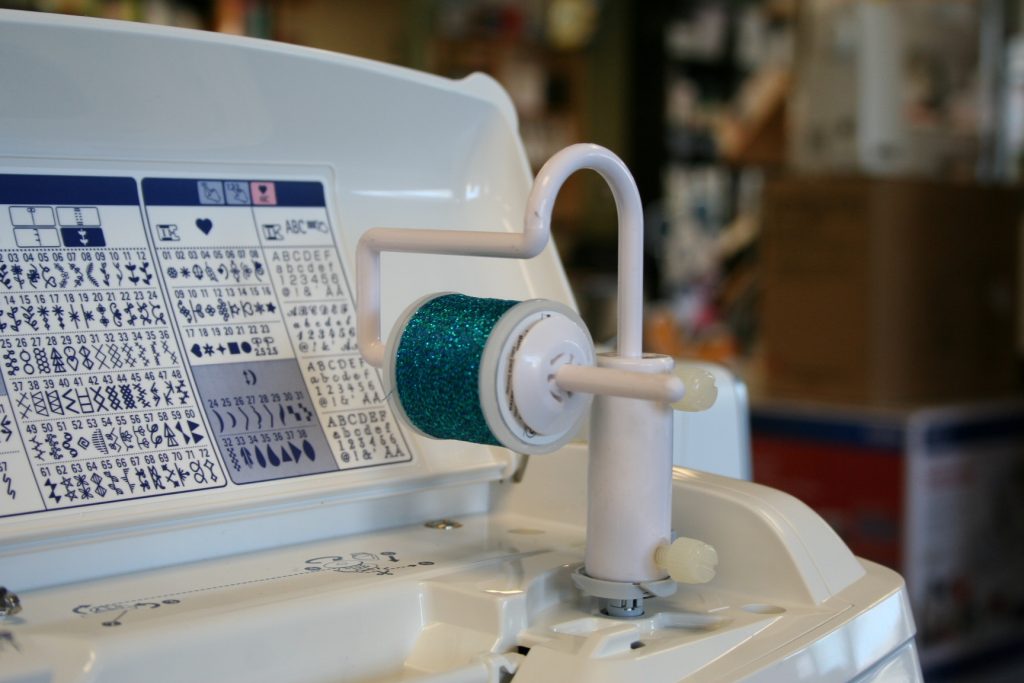 The HZL F600 comes with a lot of accessories including multiple presser feet. Changing from one to another is super easy, too. They snap off and on at the push of a button. You get 12 different feet in all, including a zigzag foot, edge sewin foot, blind hem foot, auto buttonhole foot, manual buttonhole foot, zipper foot, walking foot, and a free-motion foot for quilting.
That's not all. This machine also comes with four bobbins, three sizes of spool caps, a special screwdriver for maintenance, knee lifter lever, lint brush, eyelet punch, seam ripper, twin needle, and a needle pack. That's pretty much everything you need to start working on most projects right away.
Warranty
While the warranty on this machine is decent, it doesn't offer the same length of coverage as comparable machines. Mechanical parts are covered for five years, electronic components for 2 years, and there's a 90-day warranty covering defects in material or workmanship.
Price tag
While the exact price varies depending on where you buy it, expect to pay around $1,000. As you can see, the Juki HZL F600 is a bit of an investment but it's loaded with features that make it worth the money as long as you're willing to put in the time to learn how to use them.
PROS
CONS

225 built-in stitches
A lot of features specifically for quilters
16 buttonhole options
Intuitive design
Large LCD display
Foot pedal with integrated thread cutter
Comes with a lot of useful accessories

Warranty coverage is only 5 years
Beginners may be overwhelmed with the number of options