Sewing is a popular pastime for many people, but to get the most out of your sewing sessions, you need a high quality sewing machine. The Janome 4120QDC is one of the best computerized sewing machines around. Made by a trusted brand, this machine has a lot to offer, and our Janome 4120QDC review will provide an in-depth look at the features, advantages, and uses of the Janome 4120QDC.
It's one of the more expensive machines out there, but the Janome 4120QDC aims to justify its price tag. It has a long list of features, with a stylish LCD panel and over a hundred different built-in sewing stitches, including an entire alphabet for almost limitless possibilities. So how does the Janome 4120QDC stack up against other top quality sewing machines? Read on to find out.
This product's also been included into these rankings:
Specifications
Speed
820 Stitches Per Minute
Built-in stitches
120 built-in stitches, plus Alphabet fonts, American, European and Cyrillic
Buttonhole styles
7 one-step buttonholes
Dimensions
15 x 8.4 x 6.9 inches
Warranty
1 yr/ 5 yr/ 25 yr
Janome 4120QDC Review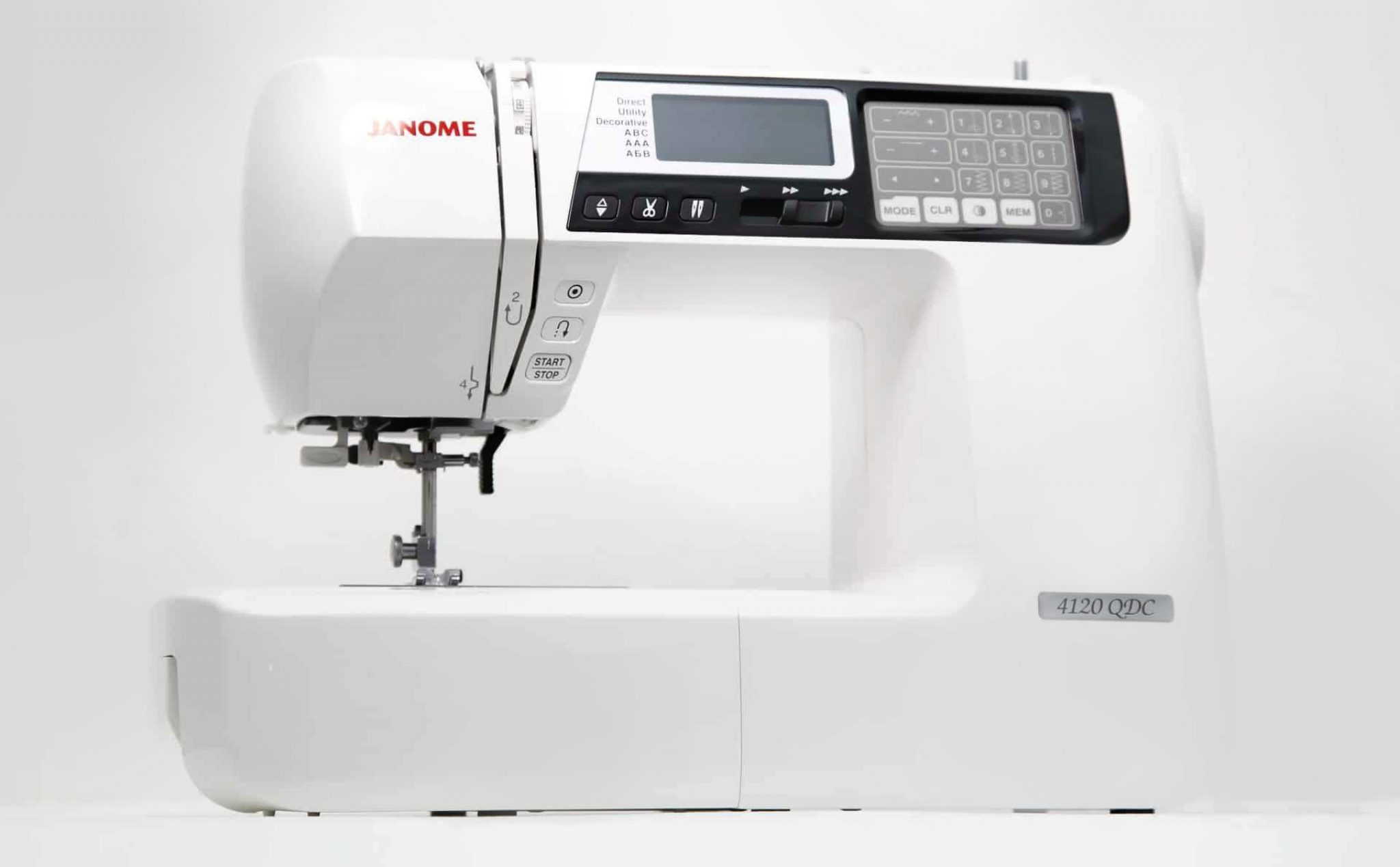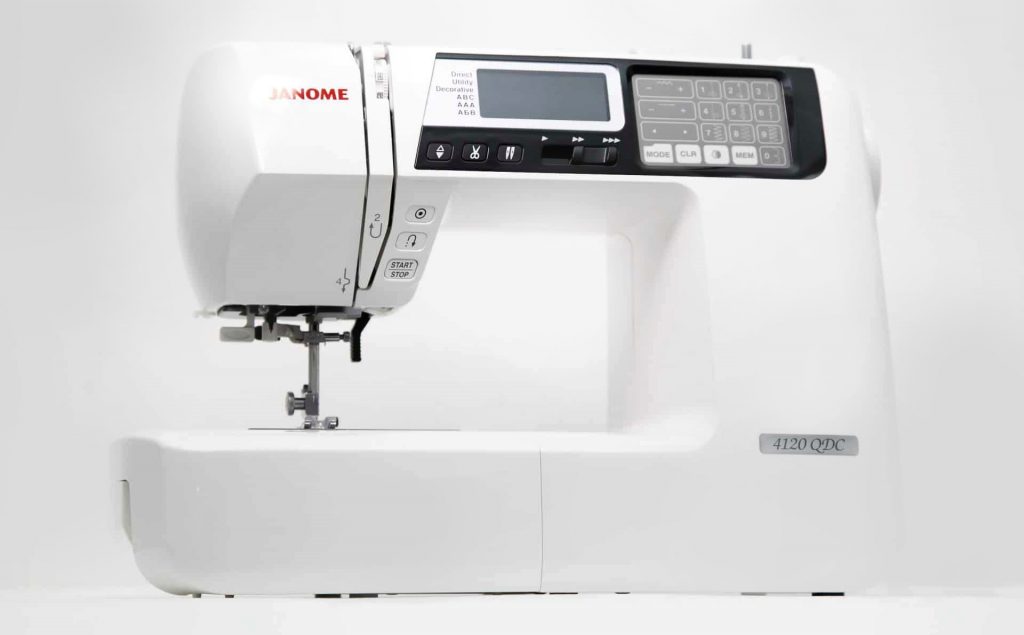 The first thing you'll notice about the Janome 4120QDC is its tough, hard shell, wide extension table, and massive array of built-in stitch options. It's one of the most fully featured sewing machines on the market, shipping with an instructional DVD, zig zag foot, zipper foot, buttonhole foot, and many other useful accessories.
It comes with useful function buttons, an LCD display, and a jam proof bobbin system. See below for more details about these features and the overall functionality of the Janome 4120QDC.
Overall performance
When it comes to pure performance, the Janome 4120QDC ranks right up alongside some of the most powerful and dependable sewing machines out there. Janome 4120QDC reviews always seem to emphasize the power of this machine. It can offer exceptional speeds of up to 820 stitches per minute, and also features a precision tension dial to help you accurately and reliable set your tension just right.
The LCD screen and huge number of built-in stitches help every sewing session feel fun and enjoyable too. Meanwhile, the various additional features like needle up/down option, precise speed control, automatic thread cutter, and automatic needle threader all contribute to a pleasant sewing experience, every time.
Ease of use
If you don't have too much sewing experience or want to find a machine that is easy to use, the Janome 4120QDC is a great option. It might seem quite overwhelming at first, especially for beginners as they see all of the different options and features of this machine.
However, everything is explained very carefully and thoroughly in the guide and instructional DVD (included inside the box). The Janome 4120QDC also comes with a lot of features designed with ease of use in mind. The LCD panel, for example, is super easy to use and shows which stitch type you're using at any one time.
The Janome 4120QDC also comes with a built-in automatic needle threader, making it so much simpler to thread the needle before each sewing session. There's a simple top-loading bobbon system too, which makes it very easy to change bobbins, as well as a bunch of useful function buttons like the thread cutter button, which cuts the top and bottom thread for you in a flash.
Sewing speed
The maximum sewing speed of the Janome 4120QDC is 820 stitches per minute. This is a very impressive speed and allows experienced sewers to complete projects more quickly. You can also adjust the speed of the Janome 4120QDC and slow it down when you're doing more precise, intricate work.
Built-in stitches, stitch length and width
One of the top features that helps the Janome 4120QDC stand out and excel when compared to many other sewing machine models is its wide array of built-in stitches. The Janome 4120QDC has a grand total of 120 sewing stitches included. It features a full built-in alphabet for sewing things like quilt labels, as well as special characters, symbols, and many different stitch patterns and styles.
You can stitch straight lines, zig zags, leaf-like patterns, stars, flowers, hearts, and more with this superior sewing machine. There are seven buttonhole stitches included with the Janome 4120QDC too. It also offers an impressive 7mm maximum stitch width, allowing the intricate details of each of the many built-in stitches to be truly appreciated and clearly viewed.
LCD Screen
The LCD screen is one of the top features of the Janome 4120QDC, and many Janome 4120QDC reviews from users talk about how helpful this panel can be. It's located on the side of the machine, right next to the various function buttons and switches.
The panel features clear labels on the side to help you understand the information being displayed. It's easy to use and lets you select from the various built-in stitches with ease, showing an image of your chosen stitch and also showing stitch length and other useful info.
Free arm
A free arm is a useful part of any sewing machine. Usually, you can slide away the accessory tray and other exterior parts of the machine's shell to reveal the free arm, which can then be used for certain types of sewing projects, like sleeves that can be wrapped around the free arm.
This is the same with the Janome 4120QDC too. The main work table houses an accessories compartment, which can then be slid away to get access to the free arm and also attach the extension table when working with large pieces of fabric.
Lighting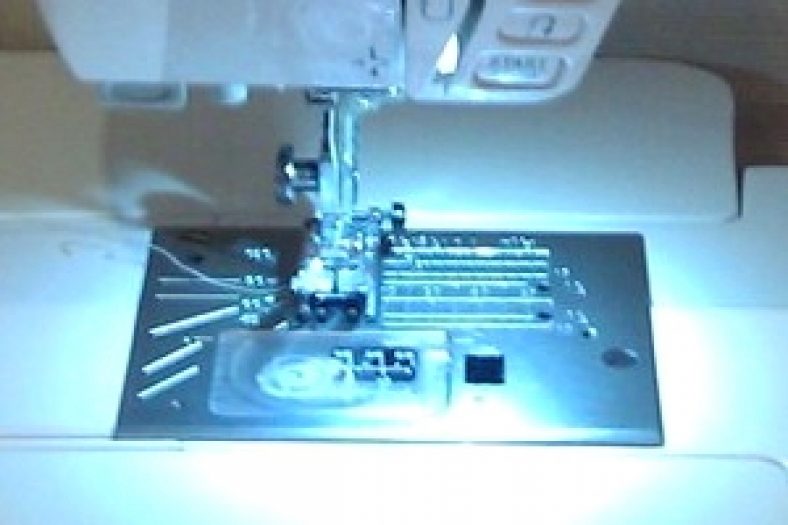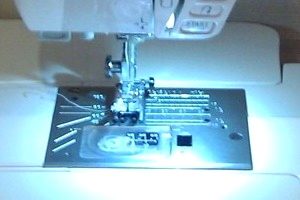 It's always helpful when sewing machine manufactures take the time to include lights on their creations. These lights, often fitted around the needle area, help to illuminate your sewing space and make it easier to see what you're working with. The Janome 4120QDC comes with a bright LED Light that is positioned perfectly
Dimensions and weight
The Janome 4120QDC measures up at 15 x 8.4 x 6.9 inches and weighs in at just over 14 lbs. It's quite a lightweight sewing machine, considering the huge amount of features it has to offer, and relatively compact too, easy to carry around and store wherever you like.
Price
The price of the Janome 4120QDC might be the only drawback to this machine. Many top quality sewing machines are available for under $200, but you'll need to pay in excess of $600 for this one. However, with so many features and options, the Janome 4120QDC is able to justify its lofty price tag.
Key features
120 built-in stitches including alphabet and 7 buttonholes
LED light
Extension table
Free arm
Accessories compartment
Ships with DVD and many feet and accessories
Automatic needle threader
Top-loading bobbin system
Thread cutter button
Lock stitch button
Needle up/down button
PROS
CONS

Great overall performance
Strong LED lighting
Lots of different stitch options
Super easy to use
Comes with many accessories
Plenty of useful features